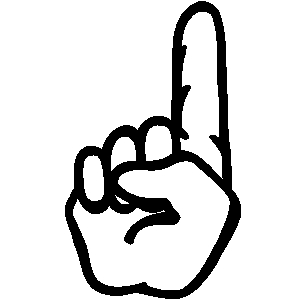 Last weekend, six of our own PaySimplers joined an estimated 3,000 cyclists in the 23rd Annual Great-West Life Bike MS, Colorado's Ride 2008. Each rider is pledged to raise at least $300.00 for the cause, but most go above and beyond that amount. Team PaySimple, comprised of a total of almost 50 friends and family members, together raised over $35,000!
The ride encompassed 150 miles over two days. Starting June 28, Cyclists rode 75 miles from Front Range Community College in Westminster, CO to Ft. Collins, CO and returned to the college the following day. I asked our participants to share their thoughts about the experience or any inspiring moments they had during the 2-day race…
Elissa Beckman, Empowerment Director – "With almost 50 riders on our team, people tended to notice us and comment on our jerseys. It made for a great conversation topic when people would ask, "What is PaySimple?". I must say, I never thought I'd be conversing with strangers about electronic payment processing while climbing through the mountains of Colorado."
"Unique experience? Well, I might be the only person in the race who made it the entire 150 miles without a spill, only to eat it as I reached for my medal crossing the finish line. But I am still so happy that I participated!"
Wesley Cropp (on right), Account Executive – "Admiration was a constant feeling over the course of the two-day race; I was in awe at the physical ability of the experienced riders and headstrong nature of those that struggled with the course. The last quarter-mile was lined with supporters and family members, waving flags and holding out medals. With that kind of support, where I once felt tired I then felt like I could make it 20 more miles. That's what it's all about."
Chris Kampfe (on left), Marketing Analyst – "The experience of riding with the team was brilliant. Each turn was a new experience, a constantly changing landscape. And when you came up on a hill, it's inspiring to have a strong, supportive team to climb it with. It really didn't hurt that everyone looked fantastic in their spandex either. Just sayin'…"
Jeremy Segale, VP of Operations – "The energy this weekend was amazing, over 3,000 riders uniting together to pedal against MS. I was proud to ride for Team PaySimple, the 7th largest team. It is great to be part of an organization that supports involvement in such a worthy cause."
Jeff Gardner, President – "This is my fourth year doing this event and I am continually amazed at the support provided by the volunteers of this event, many of which are fighting MS. It is a huge undertaking to support riders of all abilities over such a long distance and the MS Society does an amazing job."
"My most inspiring moment came from a brief speech at dinner on Saturday night by one of our team members who has three family members with MS. It was an emotional moment for Jamey and his passion to find a cure is very personal and contagious."
With 82 cents of every dollar raised going to the cause, BikeMS raised an estimated $2.6 million this year. And while the tour is a fun and team-oriented way to raise funds for the National Multiple Sclerosis Society, it also creates awareness for the cause and gives hope to the 400,000 Americans living with MS every day.
So recruit some fellow employees, friends, and family members, and get your team together! There are WalkMS and BikeMS events in your area, and an endless number of worthy causes that your small business can get involved in — and you can take it from our own participants, that being involved is much more rewarding than just sending in a check.…