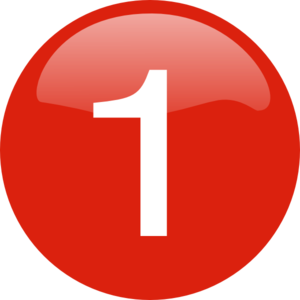 Research has found that the bacteria associated with periodontal (gum) disease may be one of the key contributors behind the systemic diseases such as heart disease, stroke, respiratory problems, diabetes, Alzheimer's, rheumatoid arthritis, and premature births. Because of this discovery, researchers are now trying to determine how gum disease and the bacterium from gum disease affects these systemic diseases and conditions.
Discovering the links between periodontal disease and systemic diseases could hold the key to preventing these life-threatening afflictions. There are several theories that indicate just how gum disease is linked to overall health.
Most research suggests that bacteria associated with gum disease travels throughout the body using the body's veins and arteries like a highway to other parts of the body. Once this bacterium enters the circulatory system, any number of ill repercussions can occur.
Research
A consensus paper on the relationship between heart disease and gum disease was recently published concurrently in two leading health science publications. Developed jointly by cardiologists (physicians specialized in treating diseases of the heart) and periodontists (dentists with advanced training in the treatment and prevention of periodontal disease), the paper contains clinical recommendations for both medical and dental professionals to use in managing patients living with or who are at risk for either disease.
As a result of the paper, cardiologists are now examining patients' mouths, and dentists are asking questions about heart health and family history of heart disease.
The whole practice of dentistry, as well as other health-related fields, are shifting from the philosophy of 'fixing something wrong' to 'prevention' of disease.
Inflammation
Just like bacteria in the air or on objects, bacteria in the mouth can exit the mouth and infiltrate the body, causing any number of effects including inflammation and infection to other areas of the body. Furthermore, scientists now understand that inflammation causes or complicates many diseases, including pancreatic cancer, Alzheimer's disease, and arthritis.
In the case of arthritis, many scientists believe that inflammation is responsible for the development of rheumatoid arthritis in some of the estimated 2.1 million people suffering from the condition. Today, the level of inflammation in your body can be evaluated with a C-reactive protein test from a blood sample.
People often brush off a simple condition like inflammation as a non-threatening ailment. But prevention is all about timing. The body is finely tuned, and when something like inflammation pops up, it is best to listen to your body and have it checked out.
Cardiovascular Disease
Researchers continually work to discover the causes and cures for heart disease and have found promising leads in prevention through periodontal treatment.
There is no guarantee that preventing gum disease prevents heart disease. But research has shown a link between the two diseases. In the cases where patients have a high risk for heart disease, it is advised by doctors and dentists to have regular periodontal exams and treatment.
Diabetes
Diabetes, another life-threatening illness, has also been linked to gum disease. Gum disease may make it more difficult for people who have diabetes to control their blood sugar. Though more research is needed, what we do know is that severe periodontal disease can increase blood sugar, putting diabetics at increased risk for complications.
For years we've known that people with diabetes are more likely to have periodontal disease than people without diabetes. But recently, research has emerged suggesting that the relationship goes both ways.
Periodontal Exams
Periodontal exams are fast, accurate, and painless. During the exam, dentists review medical history to determine if the patient is at high risk of periodontal disease. Then the dentist will look for bleeding or inflamed gums in a physical examination. These are symptoms of gingivitis, a lesser form of periodontal disease.
Also, dentists will check for pockets around the gums in a periodontal screening and recording (PSR) test. During this procedure, dentists will probe various areas to test tooth movement and the stability of the connective tissue of the gums. If needed, X-rays of the mouth will be taken to assess bone loss.