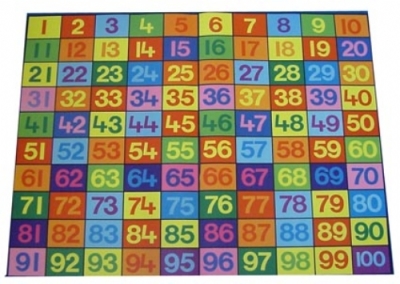 Turn on the television, browse through a magazine, look at the shelves of your local pharmacy, and you're inundated with quick fixes to any potential weight problem. It doesn't matter what the approach is, or who the experts sponsoring it are, the claims are the same: stick to this approach for a short time and you will see results.
Some diets aim to strike all carbohydrates from your diet, filling you up on only protein. Others provide simple instructions to drink some of your calories, and you'll stop feeling hungry through the majority of the day. Other people swear by eating cabbage soup (or some other specific food) as a way to shed the pounds.
Regardless of the fad, all such approaches share the same inherent flaw – the fact that they're all diets. The idea of a diet is straight forward: eat specific "good" foods and restrict yourself from "bad" foods. The problem is that at some point (whether it's in a week, a month, or a few hours) "bad" foods will fall back on your plate. Any progress made will be quickly reversed.
Think back to every diet you've ever tried. Early on, the going is relatively smooth. The weight starts to drop off as you remove forbidden foods from your diet. Then you start to plateau. Or you're constantly faced with those same foods that your body once used to rely on and are tortured by the temptation.
Gradually, you sneak in one of the forbidden foods, claiming that you'll start dieting again tomorrow. But tomorrow never comes as one forbidden food becomes two – and the initially promising attempt to lose weight becomes a miserable failure.
And yet, whatever reason for stopping, months after one fad diet has failed you, you're on the hunt for the next. Before you know it, you're filling your grocery cart with cabbage (or whatever), hoping that the answer lies in never-ending meals of soup or Tabasco sauce or the latest grapefruit concoction.
That's the diet side of the health industry. The other side of the equations is the fitness industry. For every quick-fix diet, there's an equally compelling exercise program promising that in only a few minutes, hours, or routines later, you can have the body you've always dreamed of.
Exercise fanatics believe the gym is the real means to long-term weight success. Less dependent on what you're eating, the true change in health, in their view, comes from how many calories are being burnt out of your system. These claims are just as straight forward as those of the diet gurus: put a small amount of work in, and see the amazing results.
The typical exercise-to-lose-weight program takes a similar course to that of the fad diets. The initial interest carries results, but a plateau eventually occurs. Or because you're now burning more calories, you also eat more food – and the net result is zero.
For every one of us who's tried a fad diet, we've also tried the quick fix exercise route. The end result is the reason that the health industry is one of the fastest-growing in our nation. Quick fix exercises don't work, forcing you to go out and try another. Upon plateau, the exerciser or dieter starts to doubt that those washboard abs or slim thighs are going to come before the next millennium, let alone summer. Dwindling motivation, fading dedication and a busy life start to intervene, and the best-laid plans become only that. Action takes a back seat until next January.
I've always believed that exercise and nutrition go hand in hand. While exercise is important, the real key to losing weight and keeping it off lies in what you eat. I'm not talking here about a fad diet. I'm talking about a complete nutritional lifestyle change – a holistic approach to weight loss that takes into account that you will most likely fall off the wagon, eat out at restaurants, and plateau in your journey to lose weight and get healthy. Exercise helps, but it doesn't get you all the way. What you eat is the single most important factor in losing weight.